Advanced Group hosted its 9th annual Supplier Awards at Johnson Corner, Highbrook, in Auckland on the 8th of June. The event brought together key industry partners and stakeholders to recognise and honour the outstanding contributions made by the company's valued suppliers.
The Advanced Group is an umbrella brand for group subsidiaries Advanced Security, ASG Technologies, IT Engine, and Cablenet.
The Advanced Group Supplier Awards is an anticipated cocktail event highlighting the collaborative partnerships Advanced Group has cultivated with its suppliers over the years. The event acknowledges suppliers' vital role in supporting Advanced Group's commitment to excellence, quality, and innovation in the market.
The evening commenced with a warm welcome from the Advanced Group executive team, including CEO Mike Marr, who expressed gratitude for the strong collaboration that has contributed to the company's success. In his welcoming remarks, Marr says, "All of you, every day, pull out all stops to deliver to us, and we sincerely thank you all for that".
The anticipated event was attended by various suppliers, industry leaders, and representatives from Advanced Group's key divisions. The evening was filled with excitement and celebration as attendees had the opportunity to network, share experiences, and engage in discussions on emerging industry trends.
During the event, a series of awards were presented to suppliers across various categories for three of the Advanced Group brands, namely Advanced Security, Cablenet, and IT Engine. All the nominees have showcased excellence in service, innovation, sustainability, and overall partnership. As Advanced Security National Sales Manager Shaye Venn puts it, "If we succeed, they succeed – and we actually want to see them grow and succeed as well".

These accolades serve as a testament to Advanced Group's appreciation for the commitment and dedication demonstrated by their suppliers.
The Winners of the 2023 Supplier Awards are as follows:
Advanced Security's Supplier of the Year – Atlas Gentech
Advanced Security's Highly Commended – Gallagher
Advanced Security's Highest Growth Supplier – Sektor
Advanced Security's Outstanding Technical Support – Security Wholesale
Cablenet's Supplier of the Year – J.A. Russell
Cablenet's Highly Commended – Legrand
IT Engine's Supplier of the Year – Soft Solutions
IT Engine's Highly Commended – Ingram Micro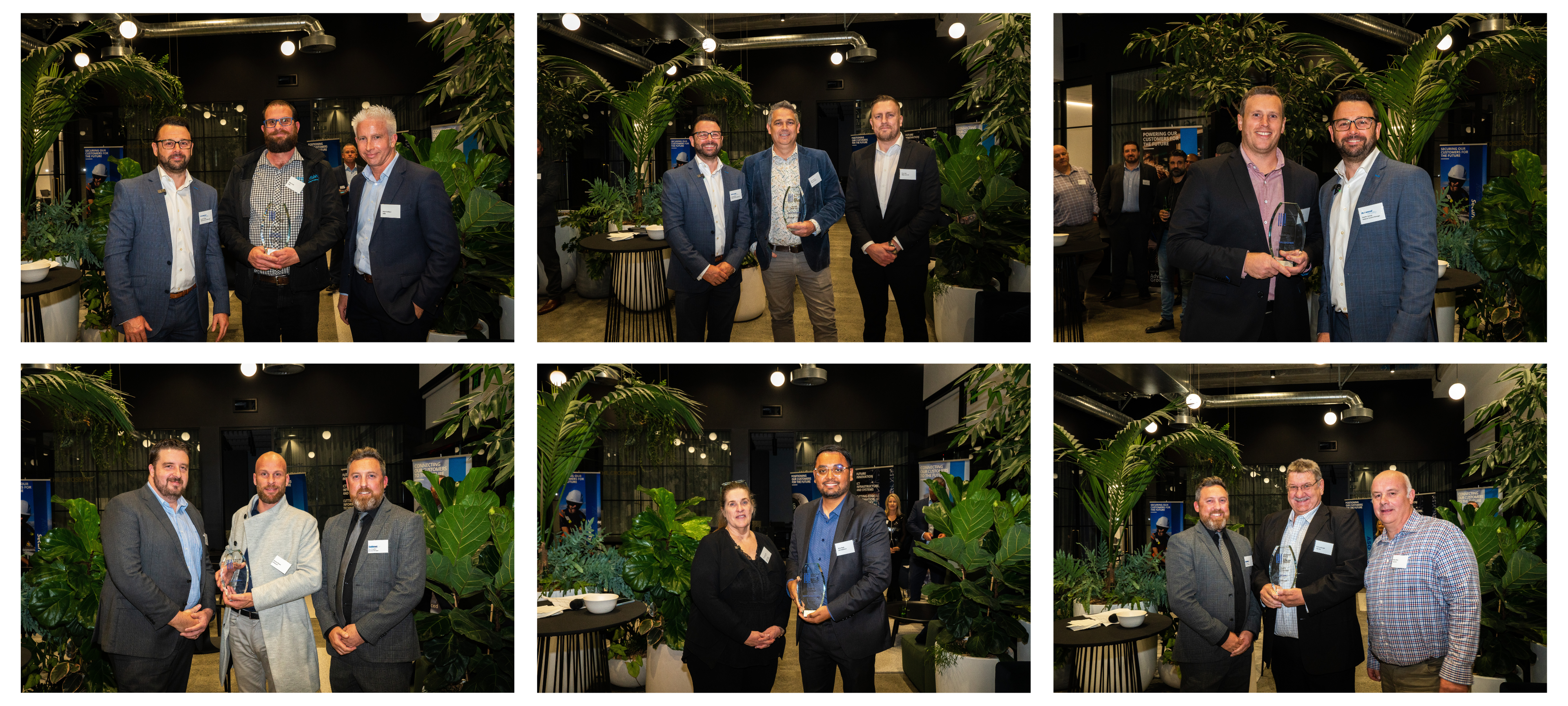 As National General Manager for Advanced Security, Hayden George puts it, "The key message that we want to give back to our supply chain is to keep working with us, keep exploring opportunities, keep being innovative in terms of the thinking of being future-focused and let's develop great, new revenue streams and business opportunities together."
Representing IT Engine's Supplier of the Year 2023, Soft Solutions, Arsh says that "they [Advanced Group] really do appreciate all of their suppliers and give them a platform to be recognised."
Another award recipient, Ingram Mico, represented by Ben Anderson, says, "We won the Highly Commended Partner award, and I'd like to say thank you to IT Engine for having us. It's always great to have partners, resellers, and distributors coming together."
Finally, Cablenet Supplier of the Year, J.A. Russell – represented by Stuart McColl, expresses his excitement during the Supplier Awards. He says, "Tonight is a real highlight for us just to be networking with like-minded people. For our business, relationship is really, really key – it's the same kind of ETHOS we see here [with Advanced Group].
Advanced Group would like to extend its sincere appreciation to all the suppliers who participated in the 9th Annual Supplier Awards. Their unwavering dedication and commitment have been instrumental in driving Advanced Group's growth and success in the industry.
About Advanced Group:
Advanced Group is one of the largest technology services businesses in New Zealand. With a commitment to excellence and a focus on delivering exceptional customer experiences, Advanced Group offers a diverse range of products through its group of companies, namely Advanced Security, ASG Technologies, IT Engine, and Cablenet, and services that cater to various industries. Through its strong partnerships and cutting-edge solutions, Advanced Group continues to drive positive change and deliver outstanding results for its clients.